WTSL Players - #1 Since 1996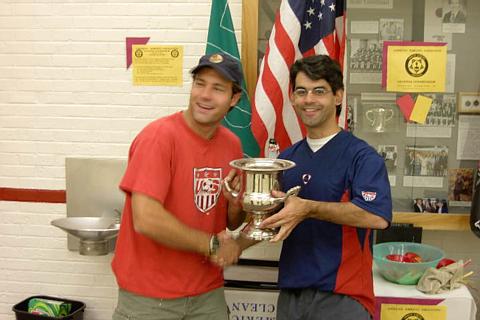 WTSL's Rick Wilcox (left) wins the 2002 National Open. That's 7 in a row for WTSL.
The Washington Tuesday Subbuteo League is a member of the American Subbuteo Association (ASA) and the most successful club in ASA history. Club Competitions include The Trevor Cup, AD Cup and League Cup. WTSL members also compete in National and International tournaments. Members of the WTSL have won the last 7 National Championships, over 40 ASA tournaments and three FISTF International competitions. Rick Wilcox, winner of the 2002 National Open, receives the Cup from five-time winner Gregg Deinhart (Photo left).